Our dear friend, Lourdes Colon, Mariposa Magazine's March/April 2012 Cover Story, was an actress that was on the rise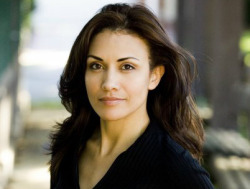 of her career.  She was securing guest starring roles on hit television series, and starring in movies.  The media started to take note of this up and coming actress, and the predictable outcome was that Lourdes was a star being born.  Despite the windfall that Lourdes was experiencing she still felt as though something was missing in her life.  Lourdes had always wanted to make an impact on the world, and she thought that she would achieve that as an actress.
So Lourdes continued her rise as an actress, but had this nagging feeling that there was something more for her to do.  She felt more and more that while she wanted to be an impact on the world, she just couldn't figure out how.  She asked the Universe through prayer and meditation and the answer came the day that Lourdes was diagnosed with Hodgkin's Lymphoma.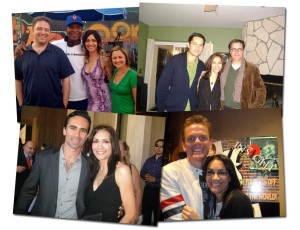 Lourdes has dealt with cancer through family and friends.  Her sister fought and survived cancer four times.  She lost friends to the disease, and Lourdes got really clear that the current system for treating cancer was flawed.  As the doctor told her that she had cancer Lourdes knew two things: that she was not going to blindly follow a flawed system to her cure, and that she had her opportunity to make a difference on the world.  Lourdes decided to do a documentary about her journey.
Lourdes discovered that when it comes to treating cancer there are three options.  Option A is following the system and doing all of the steps as prescribed by the doctor (chemo, radiation, etc.).  Option B was to simply do nothing and allow the cancer to do what it does (some call it God's will.).  Finally there is option C.
Option C was different from the first two options in the sense that to choose this Option requires a person to create their own best path to health from cancer.  Option C is about owning the cancer that a person has and doing the research and work to do what the patient feels is best for them.  For Lourdes this meant natural healing through nutrition and detoxing.
Lourdes' journey took her to Mexico and back, and ultimately to chemotherapy.  She had peaks of health and valleys so severe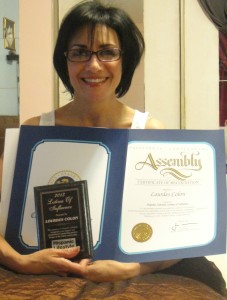 that she was actually comatose for just under a week.  Lourdes continued to take ownership of her health and she learned that Option C is the option of survival.  Since September of 2012 Lourdes has been cancer free and getting stronger every day. And was awarded the 2013 "Latina Of Influence award" by Hispanic Lifestyle.