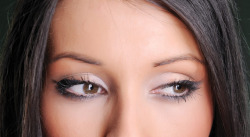 Only someone who immigrates to this country can understand the hurdles that are present on a daily basis. And overcoming them can take years.  My friend, Dr. Jaime Mendoza, himself an immigrant, offers the following insight on ways to overcoming and achieving.
Last Friday four of us (three women and one man) were sitting down at a local coffee shop talking about how and when we came to the United States. We all came to the United States from El Salvador for different reasons. Two left to escape the Civil War. One came to attend college. I arrived with my family just before the Civil War began. Before we left El Salvador, all of us had the same perception of the United States, "A land of opportunity." We chuckled when this was said. Many people believe that that the United States is like a Fantasy Island (similar to the 1970s TV show) where money grows on trees. We all nodded our heads realizing that this is a mistaken myth. As we spoke it was evident that each of us had a different story, yet we all had a similar characteristic resilience. Resilience is a blending of different personal strengths that help people achieve many goals.
Each of us knew that "making it" in the United States would be a challenging task. Having the practical and realistic point of view (perspective) is a critical factor of resilience. There are ups and downs, but the goal is to never give up. Three of us talked about a low point within the first five years of living in a new country without any friends and working odd jobs when we all considered returning to El Salvador. Of course none of us returned because we were determined to stay, which is another characteristic of resilience, perseverance. Once we knew that we were not going to return back to El Salvador, we became intentional in improving our lives. All four of us decided to enroll in school to improve our skills (education). Since all of us were a different age when we came to the United States, our educational pursuits were slightly different. For example, one returned to learn English, two of us went through the K12 system (public school), and one pursued courses in her line of work. Today all of us are professionals in our respective careers.
As the conversation continued, we shifted to personal relationships. All of had a strong family relationship, this does not mean a perfect relationship.  A strong family relationship includes close ties to at least one family member. In my case, the strong relationship is with my mother. She is an extension of my family. We enjoy each other's company, share laughs, and share history. Three of us have a supportive spouse or partner. Personally, I  I have been married for 18 years and the relationship with my spouse is a key factor to my success.  In addition to family, all of us have an extended social network of friends.  We all spend time with our friends. Some of the time is spent at church, dinners, vacations, and/or just to catch a ballgame.
What do you do if you believe you need to develop some of these areas? There are many things you can do. First, take a good look at your relationships. Do you have strong relationships? If you do great! If you don't, determine which area in immediate/extended family or social networks you need to work on. Are they helping you or encouraging you to succeed? If they are great! If they aren't, evaluate whether the relationship is worthwhile. You must be cautious in withdrawing entirely from your immediate family. They hold the secrets to your development. You will struggle building your resilience level if you detach yourself from family. Understanding and embracing your family's strengths and quirks empowers each of us with knowledge on what to change. Many people think that it is easier to start over, few are successful in achieving this goal.